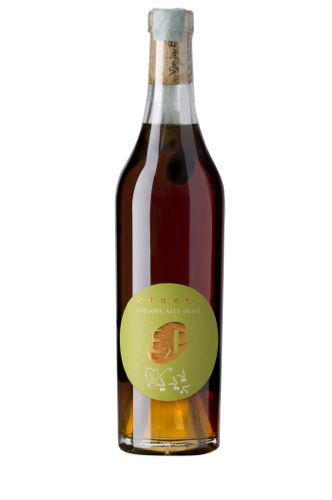 The recipe for the Olive Liqueur E2P Parovel is a family recipe made ​​with grappa obtained from the pomace of white and red grapes in which the green olives are picked before fully ripe macerated together with fifteen types of herbs.
Amber color and aroma typical of grappa tasting that gives the palate a enveloping feeling with herbaceous taste.
NAME: EDUEPI - Grappa based Olive Liquor
GRAPPA: made from white and red grapes: the fermentation, in absence of air, was followed by a distillation at low temperature with the discontinuous copper plant called "Comboni" modified with a direct steam
INFUSED FLAVORING: made up from green olives harvested before fully ripe and put into a grappa at constant temperature in proportions dictated by the experience of the family that developed this liquor after 10 years of tests and degustations.
PRODUCTION: patented recipe by the family
ALCOHOLIC CONTENT: 25 % vol
VISUAL SENSATION: dark amber color with greenish reflexes that immediately show a good liquidity
SMELL SENSATION: initially a typical grappa perfume prevails that soon expands into the air followed by a pleasant herbaceous scent giving way to a scent of seasoned hay.
TASTE SENSATION: the density already visually manifested is highlighted with a pleasant and delicate sensation enveloping the entire palate with an herbaceous taste that exalts the sensations previously felt.