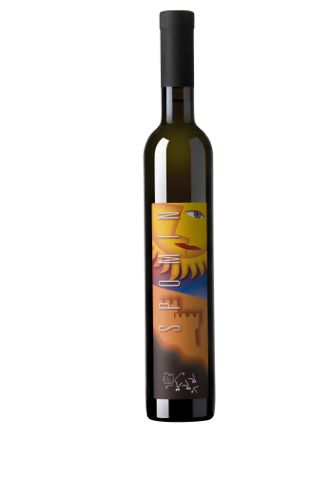 Of ancient Syrian origin the Moscato giallo probably arrived in Italy from Greece during the Middle Ages through Venetian merchants. Its grapes, with high sugar, lend themselves well to the practice of withering, getting a sweet wine with good acidity and a distinct flavor component.
Golden yellow slightly coppery; extremely intense aroma, with hints of honey and peach. The taste is enveloping, with hints of vanilla and flowers, fresh and long aftertaste. Especially suitable for the fine pastries, the typical Viennese cakes with chocolate, almonds and apple strudel with vanilla.
SPOMIN means "memory" in the Slovenian language and it's our memory of the Parovel ancestors that produced great passitos since 1522 in the village of Contovello-Prosecco.
VARIETY: Moscato giallo, late ripening grape coming from Carso DOC
CLIMATE: Mediterranean Climate with continental influences
SOIL TYPE: Medium-texture sandstone with clay and limestone. Soil is rich in magnesium
DISTRICT: San Dorligo della Valle - Dolina, Trieste - Italy
VINEYARD: Ha 1,00 planted towards south with a spur trellised system
NO.PLANTS/HA: 5500/ha
YEAR OF PLANTING: 2003
ALCOHOL: 14 % vol
HARVEST: Late manual harvesting in October
PRODUCTION: 600 bottles a year
AGEING POTENTIAL: 7/10 years
WINEMAKING: Grapes naturally dried on racks for about three weeks. Fermentation and aging occur in stainless steel tanks
APPEARANCE: Golden yellow with a copper hint
NOSE: Extremely intensem characteristic aroma of Muscat, with hints of honey and peach
PALATE: Full-bodied with hints of fruit and vanilla. A floral feeling with fresh and long aftertaste
PAIRING: Dessert with dry fruits, like the traditional Trieste's Presnitz and Putizza; dessert with milk chocolate