Blog / 26/07/2017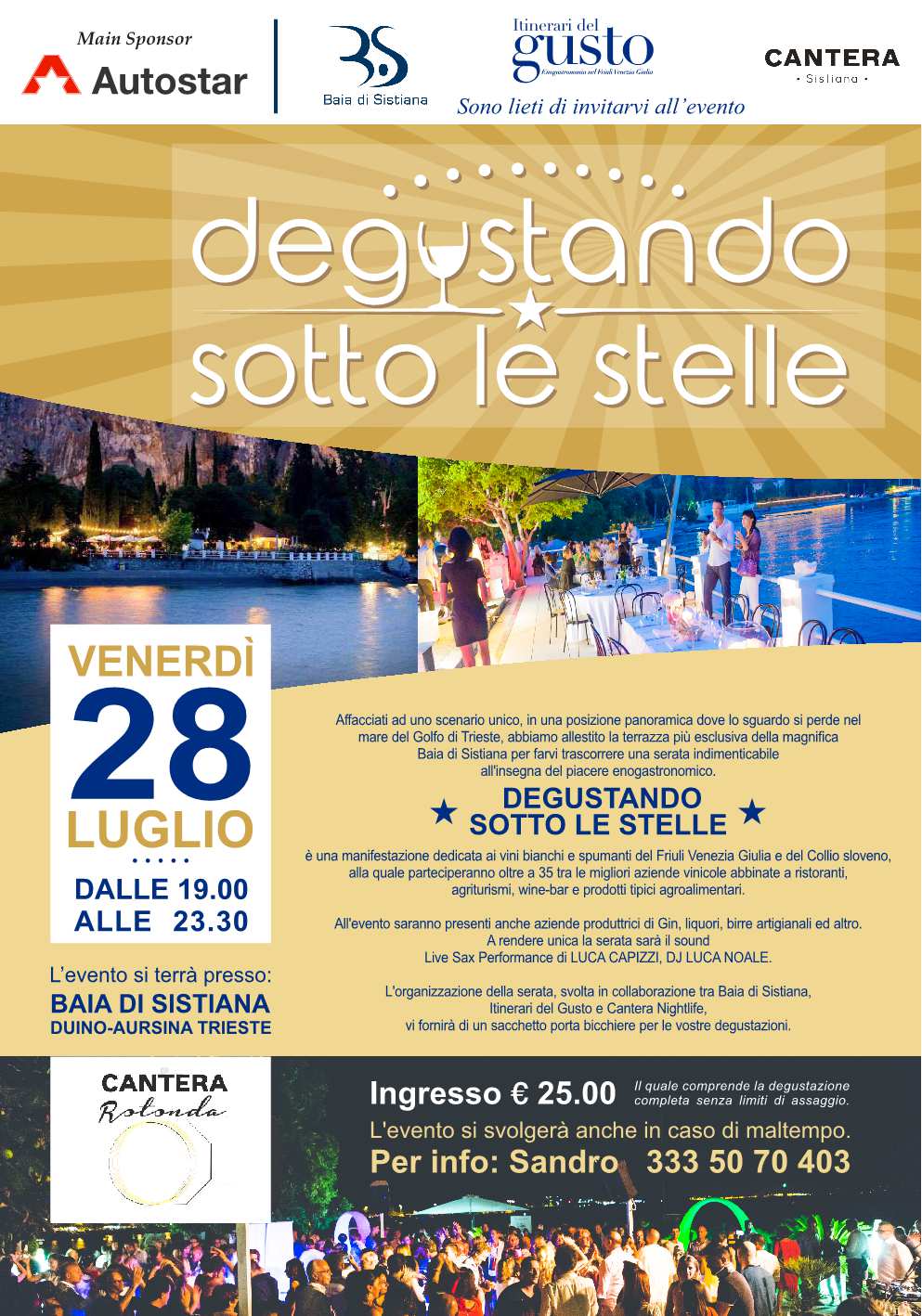 We invite you to join us for a special occasion in Baia di Sistiana.
Friday July 28th there's "Degustando Sotto Le Stelle" and from 19 to 23 Parovel will make you taste its Imà refosco and the orange wine Matos Nonet, encounter of Istrian malvasia, sauvignon blanc e sémillion.
For info you can contact 3335070403.
Leggi tutto >