Blog / 23/10/2017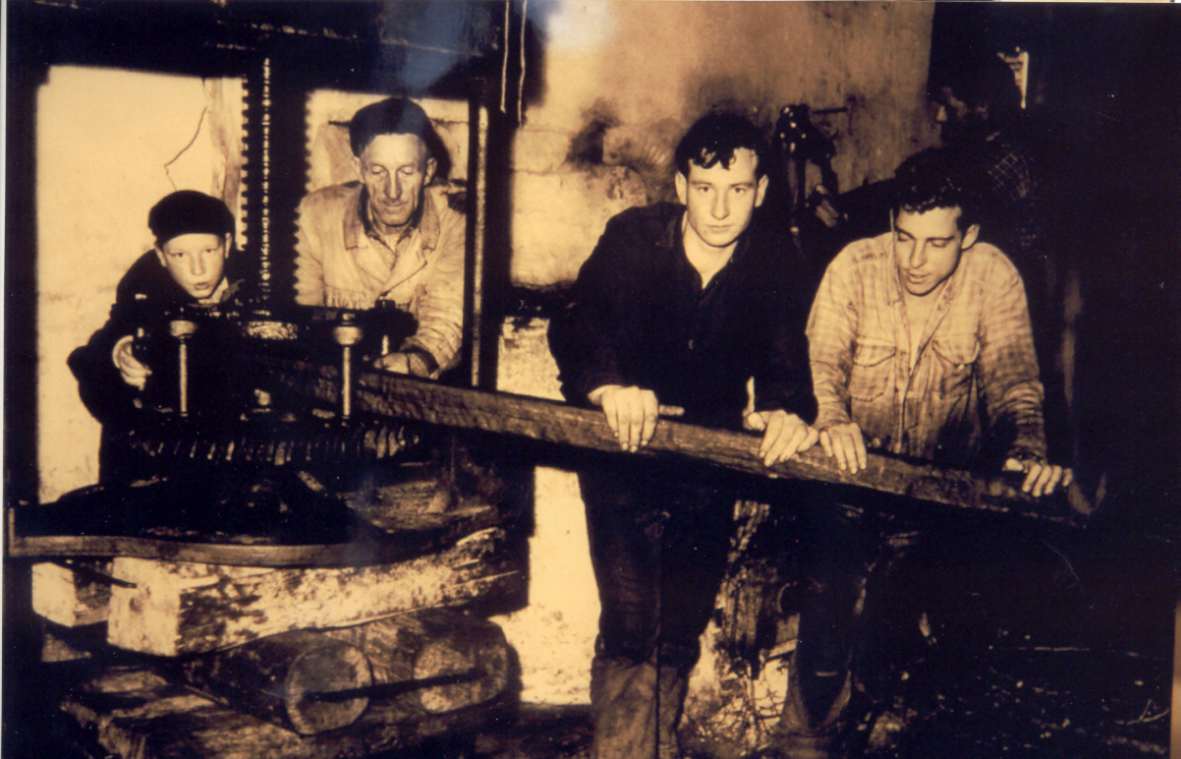 At the village of Caresana-Mačkolje, our birthplace, there is still an old mill with millstones made of granite, now a museum, where all the growers in the area led their olives to pressing. When November came between the wine cellars and the oil mill in the village it was a big feast. Women and men took to the mill baskets filled with bianchera-belica (native olive variety of the area of ​​San Dorligo della Valle-Dolina) and each patiently waited for their turn. To spin the wheel there were the younger and stronger men, women and older men encouraged from the sides or standing for a chat outside the mill. The last year of opening of this mill dates back to 1963.
Today our own oil mill is located in Zona Artigianale Dolina 546 and we wait for you there with free and guided tastings and direct purchase of the NEW OIL!
SUNDAYS: 29th October, 12th November - direct puchase from 10:00 to 16:00.
Guided tasting upon reservation at the following timetables 10:30, 11:30, 12:30

SATURDAYS: 28th October, 4th and 18th November - free tastings and direct purchase from 15:00 to 18:00.
info & reservations
tel. +39 040-227050 | +39 346-7590953
parovel.comunica@parovel.com
Leggi tutto >