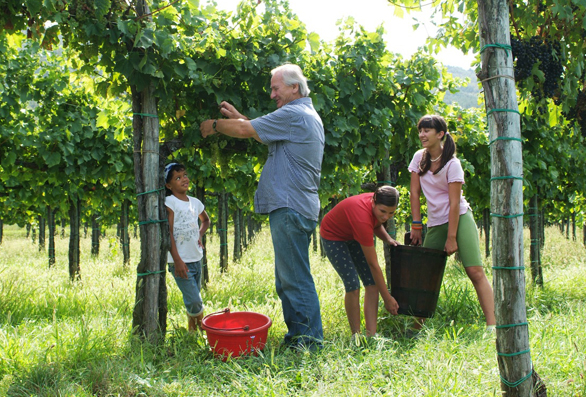 Their passion for the earth and its fruits, grapes and olives has distinguished the Parovel family throughout the generations. In 1976, thanks to dad Zoran, the Parovel company was the first in the Karst area to offer its local wines in bottles, as well as extra virgin olive oil from the local variety Bianchera-Belica, unique for its organoleptic properties.
Among the extravirgin olive oils the Tergeste DOP stands out with its mono-cultivation of Bianchera called UL'KA, and from 2016 also Slow Food Presidium. The freshness, candor and authenticity of every variety are expressed both through wines and extra virgin olive oil characterize the Parovel style developed according to the rhythms and the evolution of nature and man. Moreover, thanks to the passion of dad Zoran for the Istrian Malvasia grape, cultivation of which had been started in 1898 by his grandfather Peter, the Parovels are one of the guardians of its historical interpretations and territorial expressions.
Dad Zoran preferred not to uproot the vines of Istrian Malvasia, which have often been abandoned by other wine growers because their fragility and low resistant to certain diseases such as oidium. Notwithstanding his father's lesser attention to these vines in favor of red wines, the 1930s fashion, he has continued to produce this very fragrant, full and persistent white wine. The work in the vineyard, pruning and care of the countryside in particular, are dad Zoran's two mottos. In his opinion making wine is not easy and each vineyard needs a different focus: "The wine is love and it is the result of an honest work done with a team that works peacefully respecting every part of its process".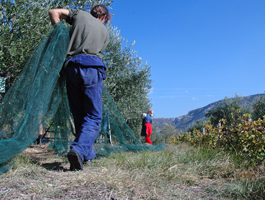 Several annual gatherings are organized in the Parovel winery. The Osmiza days represent a perfect time to combine the traditional products with local wines and extra virgin olive oil produced by the family. Each visit is organized around a sensory journey that starts in the countryside, goes through the oil presses and ends in the winery. The wines and olive oils meet here with the art, philosophy and culture of Trieste: they convey the sense of belonging to an long-standing family of winemakers with Slovenian roots, which is today marked by a creative and innovative spirit, revealed both through countryside and bottle.