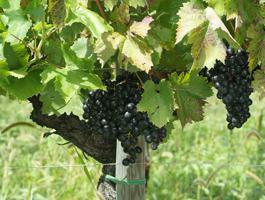 The Parovel family cultivates vineyards and olive groves in the hills of Caresana and Boljunec (marly arenaceous soils) and in the valleys of Breg and Rio Ospo (quaternary soils) - a real achievement, as it is clear from the studies of the years 1938 - 1950. The vines, predominantly located in the plains, benefit from a greater temperature difference between night and day compared to those grown in the hills. This means that the grapes naturally develop a wide range of flavors that is specifically expressed in Parovel's red wines. The white wines come from grapes of Vitovska, Istrian Malvasia and Sauvignon grown in the hills where the grapes mature more slowly, producing savory wines with a long bottle life.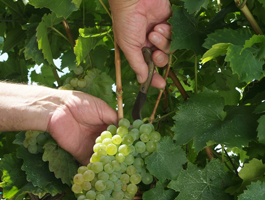 The vineyards face south-south-west and so have excellent ripening conditions for grapes. The treatments in the vineyard are minimal and are limited to applications of products such as sulfur and copper. The phytosanitary defense program involves a set of limited interventions of integrated pest management resulting in the absence of residues. This results in the development of aromas, and a pleasant taste and aftertaste both in the wines and oil. The Parovel family produces wines with a terroir related not only to the cultivation but also the energy-rich soil.
In this area with a mix of mediterranean and continental climates due to its proximity to Val Rosandra, the vineyards particularly benefit from marly soils, which preserve a constant level of humidity as well as heat retention during cold nights. Moreover, the marl is often mixed with sandstone layers that result in a naturally aerated and minerally-rich soil (especially in silica and calcium carbonate).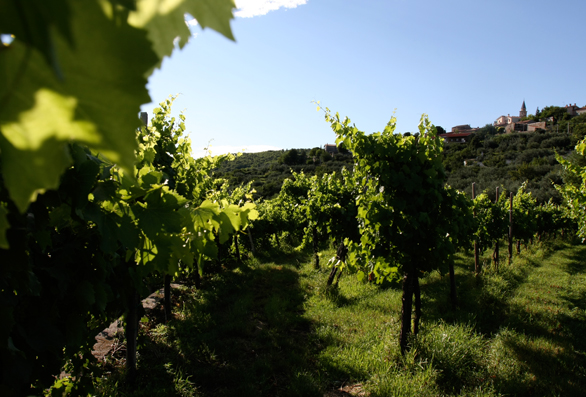 The wines produced in these geological areas are structured and show their youth in an austere almost hard style. The wines originating from red grapes have some aging potential due to the development of a well-known tannic strength and a freshness that express themselves gradually over the years. The white wines on the other hand, like the original Istrian Malvasia, express a unique union between freshness and minerality with their characteristically salty taste.