At the village of Caresana-Mačkolje, our birthplace, there is still an old mill with millstones made of granite, now a museum, where all the growers in the area led their olives to pressing. When November came between the wine cellars and the oil mill in the village it was a big feast. Women and men took to the mill baskets filled with bianchera-belica (native olive variety of the area of ​​San Dorligo della Valle-Dolina) and each patiently waited for their turn. To spin the wheel there were the younger and stronger men, women and older men encouraged from the sides or standing for a chat outside the mill. The last year of opening of this mill dates back to 1963.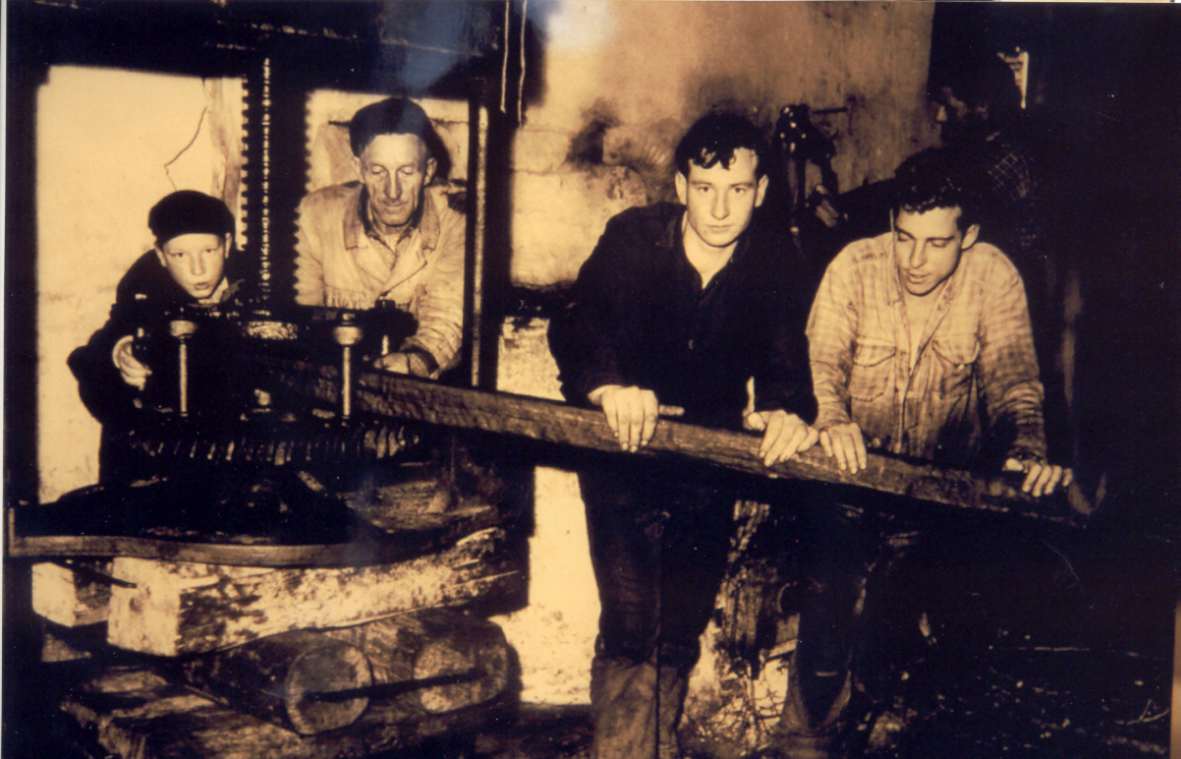 With the new generation leading the company and with the need to control the entire production chain, in 1996 the new Oil Mill was born, owned by the Parovel family, where squeezing plays a vital role in the quality of the final product: extra virgin olive oil. But the fun-loving spirit has never failed and during the oil campaign around Parovel mill the bustle of people continues just like the time of our grandparents.
In 2000 the new Parovel Oil Mill was housed in the Industrial Area Dolina at the foot of the village of San Dorligo della Valle - Dolina, in the province of Trieste, and is a continuous cycle plant with a Pieralisi line for cold pressing, two decanters and extraction of the oil by centrifugation. The master miller of our production is Euro Parovel, which controls all olives in and it blesses the olive oil produced.
Parovel mill is open to the public every year in conjunction with the oil campaign in October and November.
In our Events section you can find the current schedule of our openings to the public with the possibility of tastings.
Parovel Oil Mill, a tradition that continues!