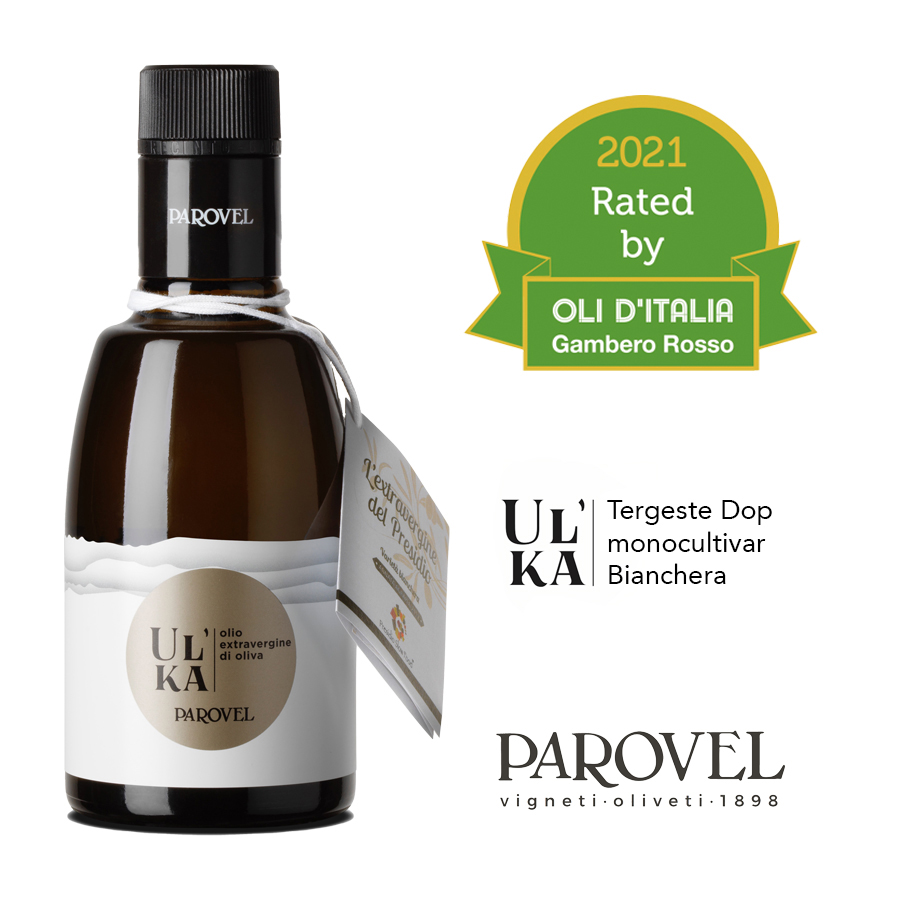 We are happy to announce that this year our mono-varietal Bianchera extra virgin olive oil UL'KA Tergeste Dop has been selected with 2 leaves from the Gambero Rosso Oli d'Italia 2021 guide.
It is our queen olive that develops a high content of polyphenols, oleuropein and hydroxytyrosol, natural antioxidants that the Bora, a cold wind coming from the north-east, urges the plant to produce in higher quantities than other climatic zones, classifying this
extra virgin olive oil among the healthiest in the world.
Thanks Bianchera-Belica for always giving us your fruits.