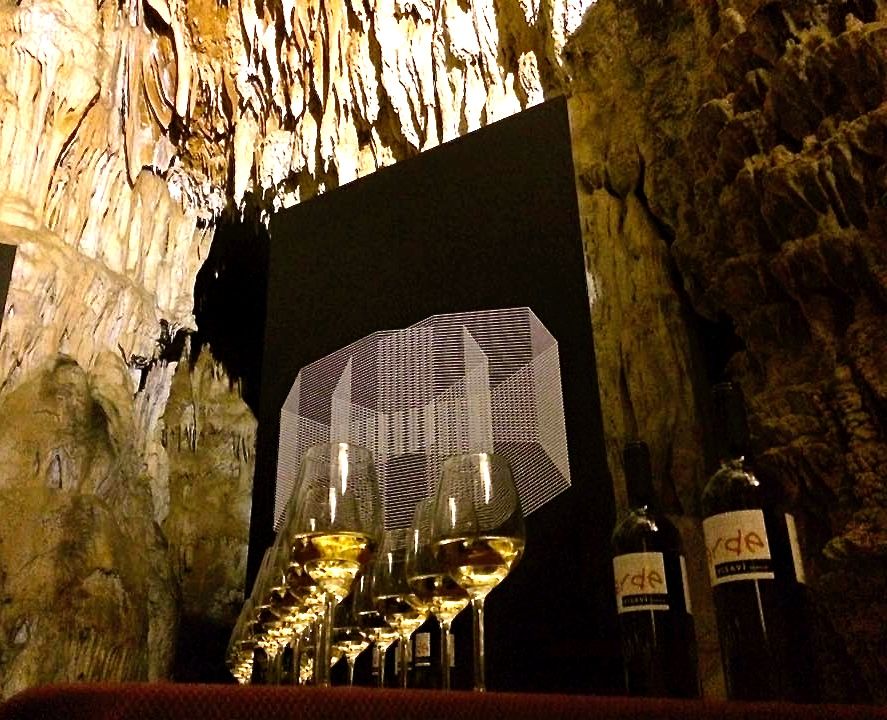 Visavì Barde tasting at Typos 2016
Parovel has been supporting many initiatives expressing the Trieste territory for years and 2016 has been generous towards these events: TRIESTE FILM FESTIVAL, historic event about the main Central - Eastern European cinematographies; Trieste Social, which promoted the city on a national level (and beyond) through storytelling ; MARIO MAGAJNA FOTOGRAFO FOTOGRAF on the 100th anniversary from the big photoreporter birth; TYPOS 2016 Silent Spaces - exhibition hosted down the Karst cave of Torri di Slivia. But the initiatives supported have been sporting ones too like LA FRECCIA DEL TEMPO by Liberi Briganti Association - series of meetings about arch and arrows throughout eras and continents; ZLATI LET ZSŠDI - awards to the best Slovenian community athletes in Italy; 15th FAI PARAGLIDING WORLD CHAMPIONSHIP ; MOTOCLUB TRIESTE - on its 110th anniversary.
But there has been space for kids with PLAYING FOR CHANGE Foundation concert to bring music where there's poverty or culture for everybody with AIUTACI A CRESCERE, REGALACI UN LIBRO in collaboration with Giunti al Punto bookshops. And we've been happy to support the ACCADEMIA ITALIANA DELLA CUCINA - Trieste headquarter with the presentation of the book by Giuliano Relja "I piaceri del Convivio passando per Trieste" with an introduction by Mara Rondi and we're also happy to have participated in the beautiful solidarity event AMATRICIANA SOLIDALE by Scuola Rodari in Trieste to support populations involved by the earthquake.
A year is finishing and anothere one starts with the hope that the joy and will of sharing new ideas and project with our territory may always sparkle in all of us!