Friday, September 4 opens in Trieste TYPOS 2015 - CONVIVIO, a sharing project in which graphics, typography, art, video, design, sound, writing and photography meet the cuisine of Michelin-starred chefs. All within five containers for a big, metaphorical table of creatives to make graphics more edible. Here's where the cultural association Typos - born in memory of Marco Stulle, graphic designer from Trieste - expected for this year.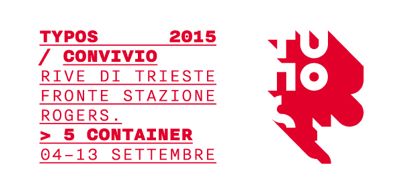 "In 2015 there is much talk of food - explained Sara Stulle, president of the association - and, in our third edition of the exhibition TYPOS, we wanted to give it a thought, but interpreting the concept of food in our own way. So we asked eight chefs at the highest level to give us one of their recipes. At that point we asked 21 creative visionaries for a work of art, names of great value in the field, who have believed in our crazy project and have decided to share with us this adventure: eight graphics / illustrators, three designers, four photographers, two videomakers, a sound designer, a painter, a writer and a jewelry designer were matched to the chefs and have returned their personal vision of the recipe assigned. No limit to creativity, no rules. "
Chef: ANA ROŠ, BINE VOLCIC, ALESSANDRO GAVAGNA, MATTEO METULLIO, ALBERTO TONIZZO, EMANUELE SCARELLO, LORENZO COGO, RENATO RIZZARDI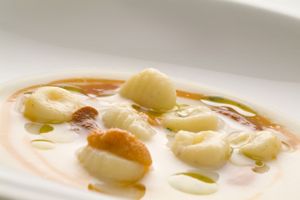 Graphic designers/illustrators/designers: WILLIAM BOTTIN, ARTEMIO CROATTO, ROBERTO DUSE, FRANCESCO MESSINA, PAOLO PALMA, ALESSIO ROMANDINI, JAN SEDMAK, TANKBOYS (Mark Campardo / Lorenzo Mason), ZAVEN (Enrica Cavarzan / Marco Zavagno)
Photographer: MATTIA BALSAMINI, ANDREA FERRERO, MASSIMO GARDONE, UMBERTO NICOLETTI
Videomaker: FABIO BRESSAN, FRANCESCO MENEGHINI
Sound designer: FRANCESCO MOROSINI
Artists: BARBARA STEFANI, LODOVICA FUSCO
And the multi-published writer PATRIZIA RIGONI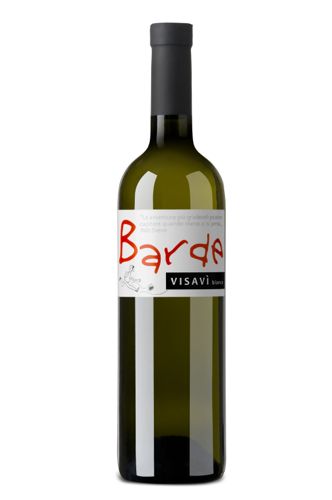 And as Parovel we are happy to support this positive creative initiative with our Barde white Visavì, a fresh blend of Istrian Malvasia and lead screw Glera Prosecco, which will serve the day of the closing day, Sunday, Sept. 13.
In the meantime, we invite you to visit the exhibition and follow the cultural association Typos homonymous Facebook page.