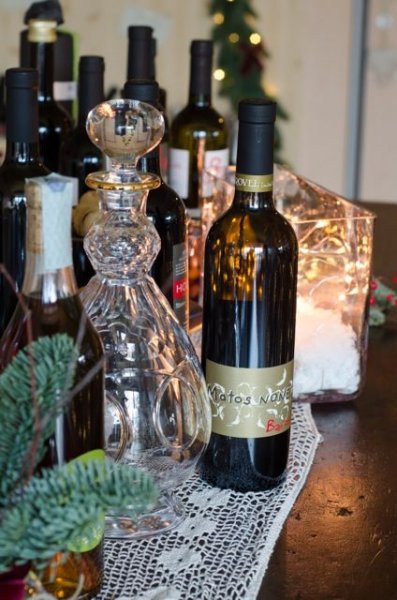 A couple days more and Parovel will start its Christmas Showroom in Zona Artigianale Dolina, in San Dorligo della Valle, Trieste.
All Parovel products are awaiting you here: the indigenous wines of Barde cru line, the sparkling Kamje, the warm E2P olives bitter liqueur, perfect witha chocolate cake.. And then the extra virgin olive oils Mackè, RoZò and Ul'ka.
But not only, you can also choose the Trieste traditional cakes and other products from the Karst to enrich your present packs.

So come pay us a visit from 27th November onwards in Zona Artigianale Dolina 546, San Dorligo della Valle, to choose your Christmas presents.
Parovel carries out home deliveries.
Info tel 040227050 or This email address is being protected from spambots. You need JavaScript enabled to view it.