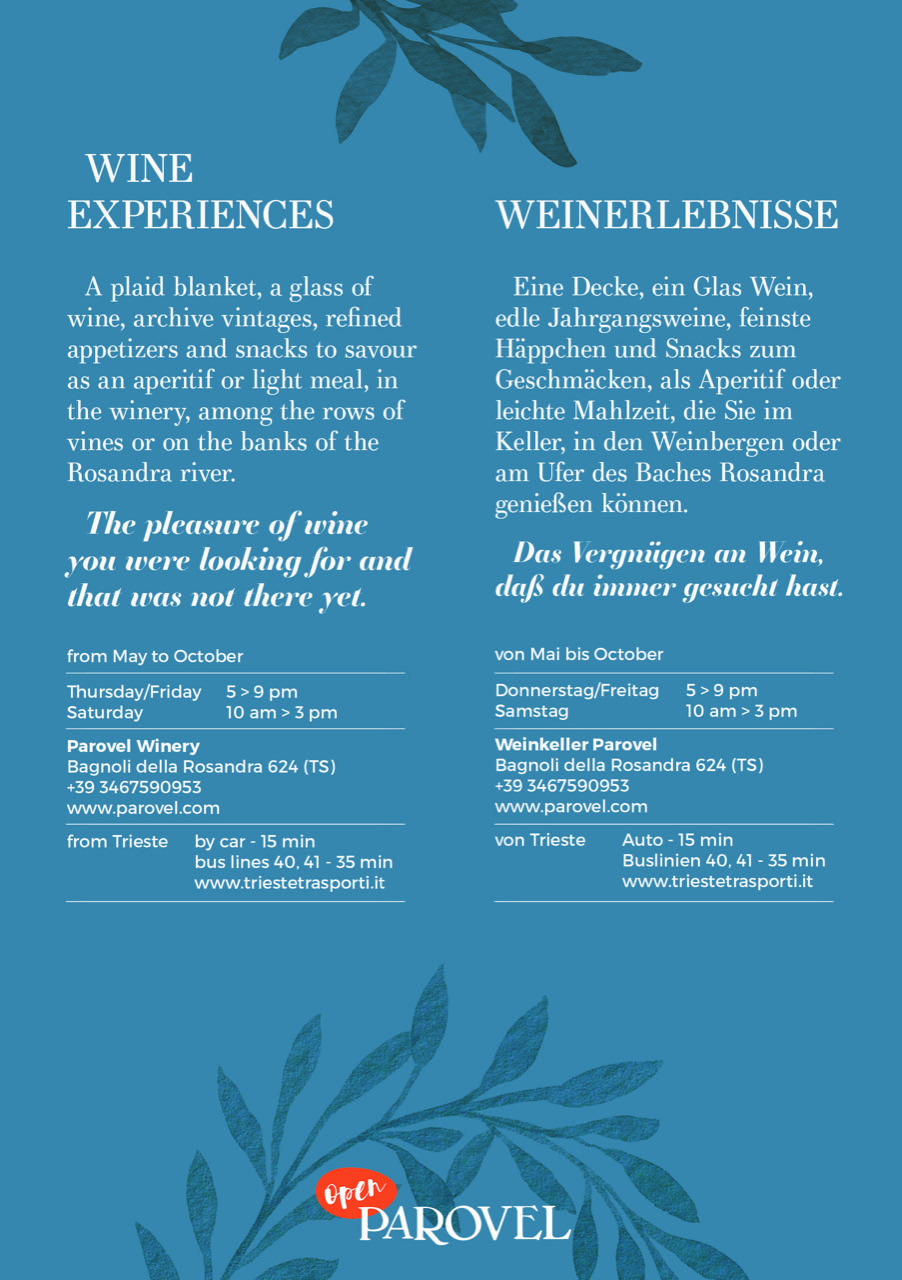 OPEN PAROVEL

wine experiences
from May to October every
Thursday and Friday> 17:00 - 21:00
Saturday> 10:00 - 15:00
info: +39 3467590953
from Trieste: by car (15 min) / by bus lines 40, 41 (35 min) www.triestetrasporti.it
At each appointment our shop corner will also be open for your purchases.
A plaid blanket, a glass of wine, archive vintages, refined appetizers to match and savor in the cellar, among the rows of vines or on the banks of the Rosandra river.
Open Parovel is waiting for you every week on Thursday, Friday and Saturday for an unusual wine tasting.
Moments of meditation or chatter, romantic or carefree, but always in the name of good living.
Live your experience, simple and different!
This opening formula of our winery gives you the opportunity to taste all the Barde wines and extra virgin olive oils by Parovel with tasty gastronomic matches, as an aperitif or light meal, with products from the Friuli Venezia Giulia region. Where and how to taste them ..the choice is yours!
We will be happy to take you to our underground barriquerie, to reveal the secrets of the wine trade and guide you through the long history of the Parovel family, winemakers and olive growers who have always been passionate custodians of the territory, from the Carso to Istria, passing through Val Rosandra.