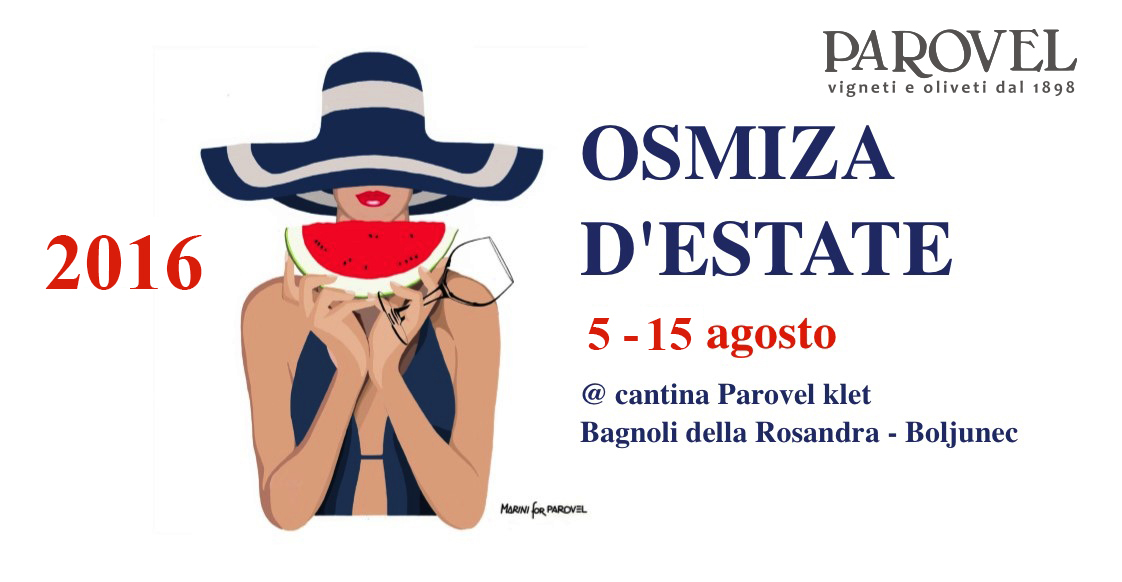 @ Parovel Winery - Bagnoli della Rosandra Boljunec,
5 to 15 August

To enjoy life you have to nourish your body and soul well, with good food, good wine, culture and meeting. The Parovel Summer Osmiza awaits you in Val Rosandra
And to round off..
Friday, August 12
CALICI DI STELLE at 21:00
Stories of verses and wayfaring with Luigi Nacci.
In the traditional event under the stars we listen to the stories of Luigi Nacci: journalist, poet, writer and hiker accompanied by the guitar and ukulele of Pierfrancesco Damiani di Vergada. Luigi belongs to what Henry Thoreau called the Order of Walkers: he founded the Wayfaring Festival in Tuscany, the group The Rolling Claps and is an expert guide of the Compagnia dei Cammini. In 2014 he published "Get Up And Walk" and in 2016 "Wayfaring".
Monday, August 15
FERRAGOSTO PASIONAL at 21:00
The candle-lit winery nestled in a dreamy and sensual atmosphere on the wings of a bandoneon in collaboration with the Association Tango Ilegal FVG.


See you at the Winery!

TIMETABLES:
Sat - Sun - Holidays 10:00 to 23:00
other days 5:00 p.m. to 23:00


info and reservations:
+39.346.759.0953
This email address is being protected from spambots. You need JavaScript enabled to view it.
Also follow us on Facebook