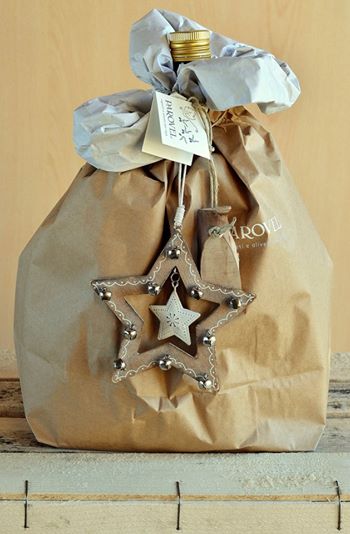 Here in Zona Artigianale Dolina/Industrial Area Dolina, in San Dorligo della Valle Dolina, Trieste, there's an installation of good things that awaits you: it is Parovel Christmas, a house corner that welcomes you between a jar of spices and a tray of cookies, a lantern and the wood ready to burn. A table set with Parovel products awaits you: indigenous wines from the cru line Vinja Barde Vitovska, Terrano, and the new born white Visavì, the sparkling wine Kamje, the warm bitter olives liquor E2P, perfect with a chocolate dessert and then the extra virgin olive oils Mackè, RoZò and Ul'ka along with the natural olive wood jewels Parovel Pjažè. But by Parovel Christmas you can also find traditional cakes and other products from the Karst, natural and reusable, to enrich your gift.
And also this year you find Parovel Christmas by Ginger in Trieste, where you can combine Parovel products with fine tea, spices and fresh house-made Anglo-Saxon pastry.
So come to visit us from November 24 onwards in Zona Artigianale Dolina/Industrial Area Dolina, San Dorligo della Valle Dolina, or pop in by Ginger in via dell'Annunziata 3, in Trieste, to choose your Christmas gifts.
On our site a gallery of our Christmas Packs.
Parovel also makes home deliveries.
From November 24 from Monday to Friday from 8 to 16 in Zona Artigianale Dolina/Industrial Area Dolina 564 in San Dorligo della Valle - Dolina, Trieste.
For info tel 040227050 or This email address is being protected from spambots. You need JavaScript enabled to view it..