"The most pleasant adventures heppen when least expected." Italo Svevo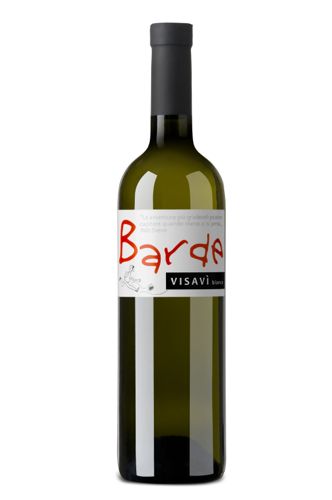 The meeting between Malvasia istriana and Glera, mother vine of Prosecco, cultivated on the hills between Val Rosandra and Rio Ospo, gave birth to this wine, fresh and fragrant as a Spring evening.
Pale gold color and a decided and mineral nose reflecting a complex and evolved bouquet.
Tasting reveals a full and fresh mouth, light and elegant. It closes on a persistent mineral finish. Awesome scented aperitif and perfect with white meat and roasted fish.
VISAVÌ recalls the widely used saying in Trieste dialect of French origin vis-à-vis, which stands for "in front of." A wine that should always be at hand.
VARIETY: Malvasia istriana (90%), Glera (10%) the mother grape of Prosecco indigenous of the village Prosecco in the province of Trieste
CLIMATE: Mediterranean with continental influences
SOIL TYPE: Medium textured clay and limestone, rich in magnesium and iron
DISTRICT: San Dorligo della Valle - Dolina - Trieste - Italy
EXPOSURE: South west
YEAR OF PLANTING: 1980, 1999
HARVEST: Manual harvesting in middle of September
AGEING POTENTIAL: 4/5 years
ALCOHOL: 12,5 % vol
WINEMAKING: On the arrival in the cellar, grapes are chilled before pressing to preserve their aromas; fermentation occurred in stainless steel tanks under controlled temperature
APPEARANCE: Pale gold yellow
NOSE: Mineral nose that reflects an already complex and evolved bouquet
PALATE: Fresh and full mouthfeel, light and elegant, close with a mineral persistence
PAIRING: Perfect as an aperitif, best served with cold cuts, white meat and fish dishes